On July 1-4, 2017, the True Talent All American Games were held at Victory Fields, Joe W. Brown Memorial Park in New Orleans, Louisiana. Youth football athletes from grades 3-8th participated during the 4 day event. This anticipated event was coordinated by Coach Rusty Noel of the Lafayette SwampCats Football. All players received an impressive All American logo ring, medal, and Battle gear with the following sponsors: True Talent Sports, Battle, National Sports Report and Showtime Athletics.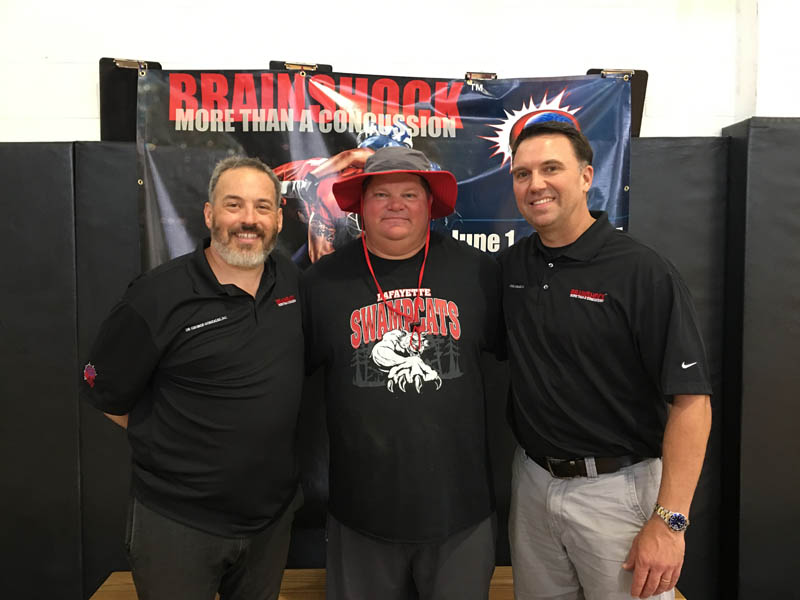 (Pictured: Founder of Brainshock, Dr. George Gonzales, DC, Coach Rusty Noel of Lafayette Swampcats, and Dr. Chris Cormier, DC of the Nerve Health Institute, and Hidden Speed Academy.)
Twin Sports TV caught up with Dr. George Gonzalez DC (Founder of BrainShock™ and Founder of Quantum Neurology®) and Dr. Chris Cormier, DC (Founder of the Nerve Health Institute™) for a fun twin video on BrainShock™.
BrainShock™ was established to reach out and share the message that an injury to the body can cause a BrainShock™. A head injury is not just a concussion – there are nerve signals in the body that are shut off during which debilitate the victim with a variety of symptoms. The doctors at BrainShock™ use in a technology called Quantum Neurology® in which nerve circuits in the body are tested and strengthened to promote healing.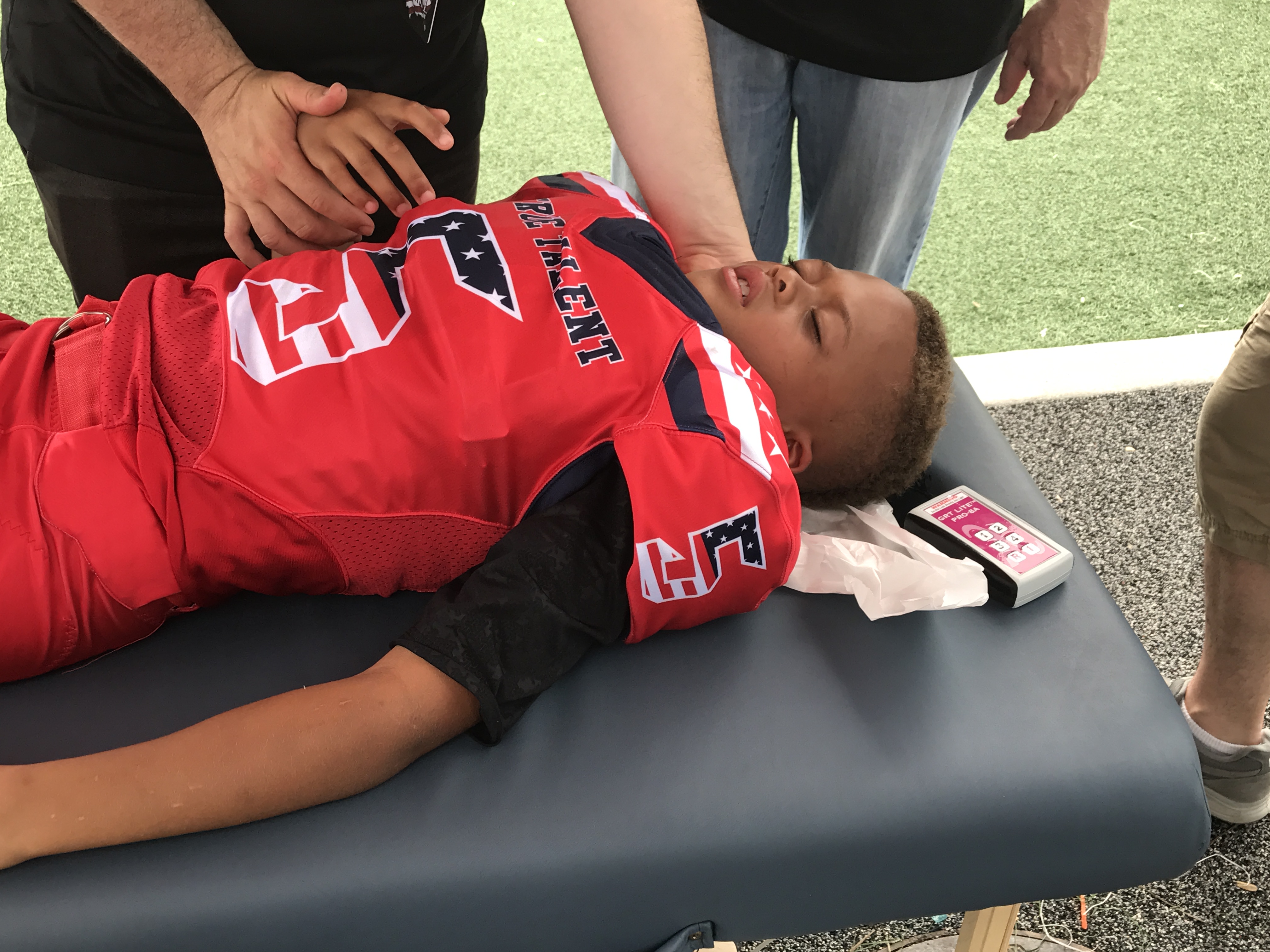 Mental/Emotional health and physical performance is directly related to brain and nerve health. BrainShock™ Syndrome describes the effects of injury as causing a short circuit anywhere in the body. This can result in pain, loss of sensation, loss of physical and or mental performance. Our mission is to create awareness and provide restorative solutions that overcome these short circuits and allow each person to work hard, play hard and achieve their personal best.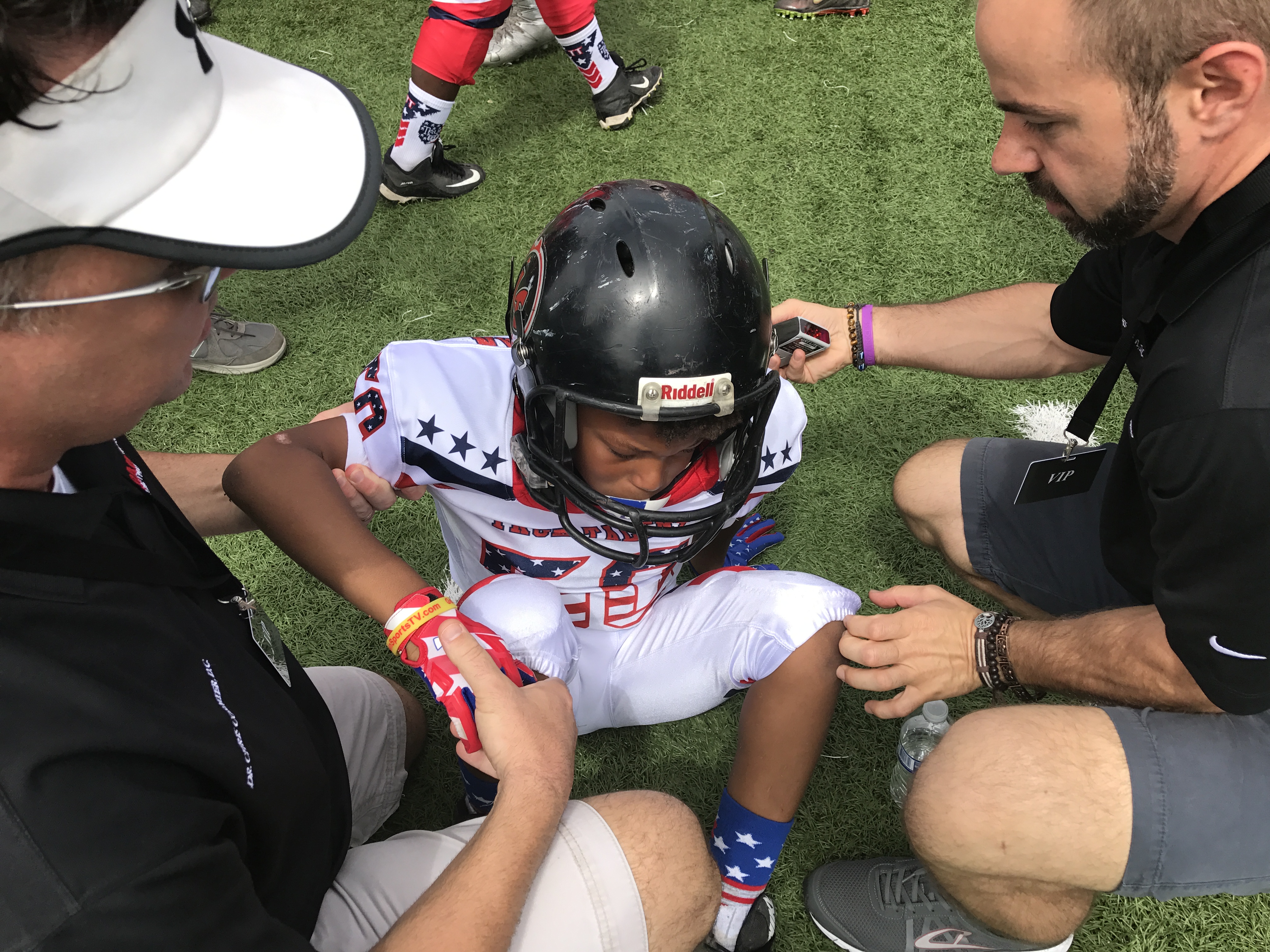 The BrainShock™ staff examined over 500+ young athletes inside the Joe Brown Memorial Park Gym for two days before the event and rehabilitated many weak signals. A strict protocol was followed where each nerve was examined and recorded for signs of weaknesses. A research study was conducted to help the Quantum Neurology® team demonstrate what they already know clinically. The Quantum Neurology® team were also on the sidelines during the games to assist the injured players. Throughout the games, they helped countless young athletes with nerve rehabilitation techniques from light to serious injuries.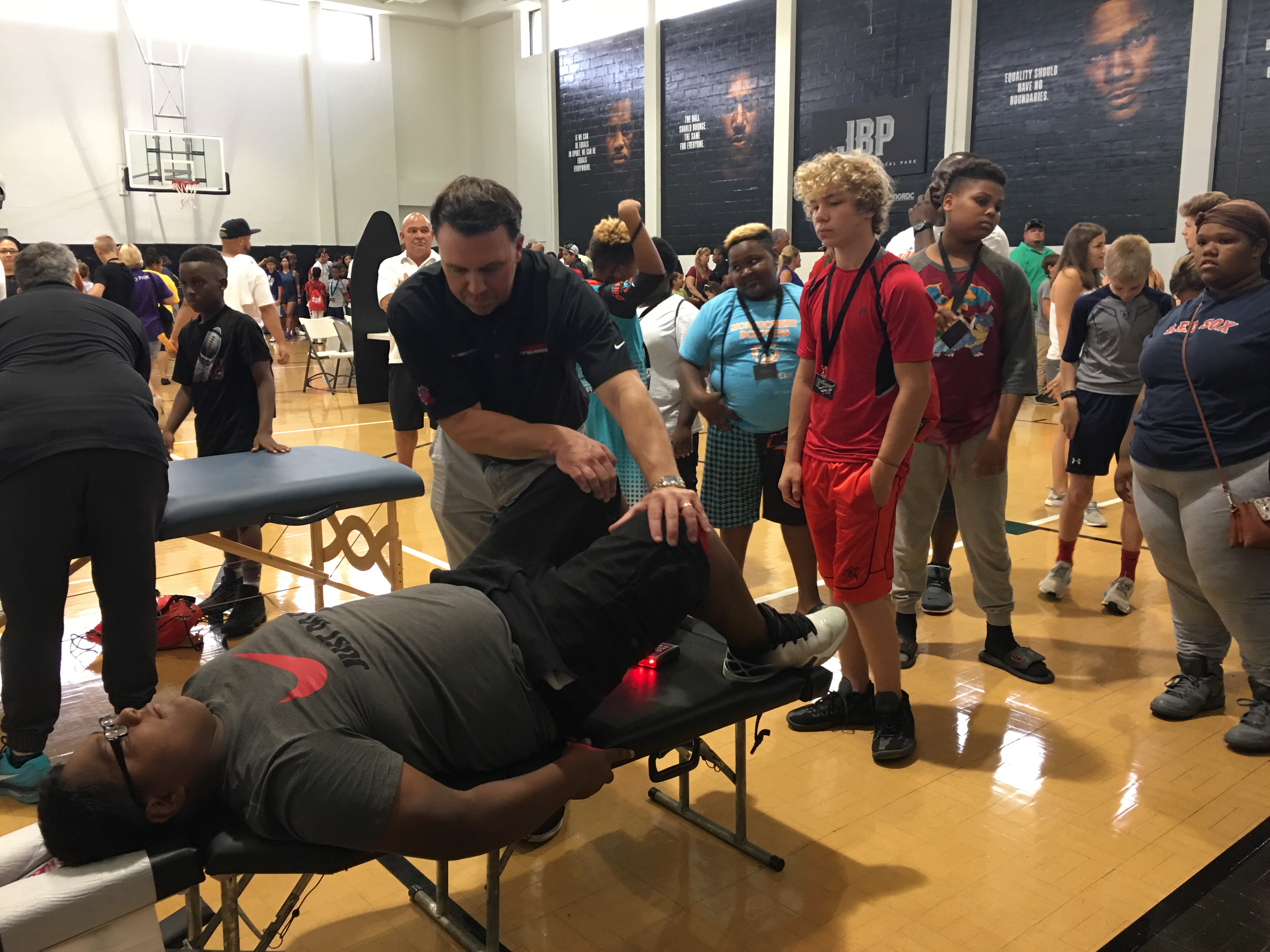 A big shoutout to the following supporters and Quantum Neurology® team from around the country who volunteered their time to help bring awareness to BrainShock™ – more than a concussion.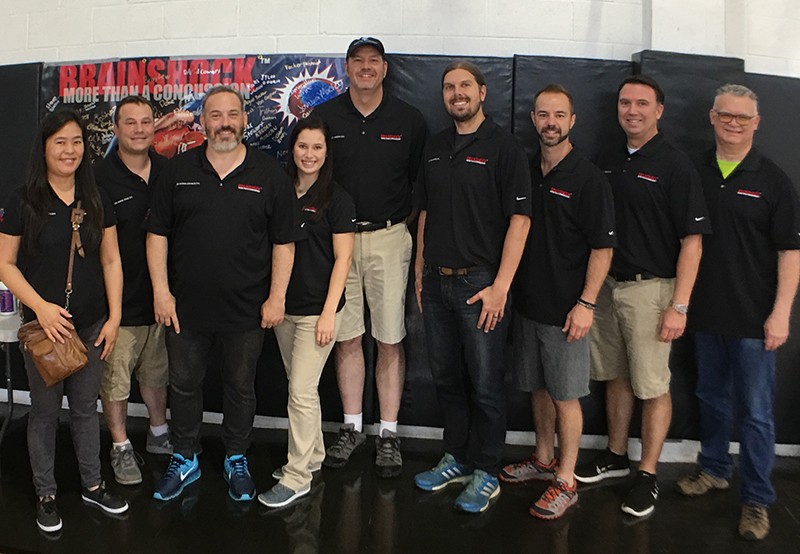 Quantum Neurology® doctors and assisting staff include:
Dr. George Gonzalez, DC (Co-Founder of BrainShock™ and Founder of Quantum Neurology®)
Dr. Chris Cormier, DC (Founder of the Nerve Health Institute™)
Dr. Angelique Miller, DC (Lafayette, Louisiana) Nerve Health Institute
Dr. Noah Moos, DC (Austin, Texas) Health Plus ATX
Dr. John Wendt, DC (Denver, Colorado) Life Wellness Center
Dr. James Sheen, DC (Kearney, Nebraska) Sheen Family Chiropractic
Dr. David Tolk, DC (Weatogue, Connecticut) Tolk Chiropractic & Wellness
Dr. David Schum, DC (Brownwood, Texas)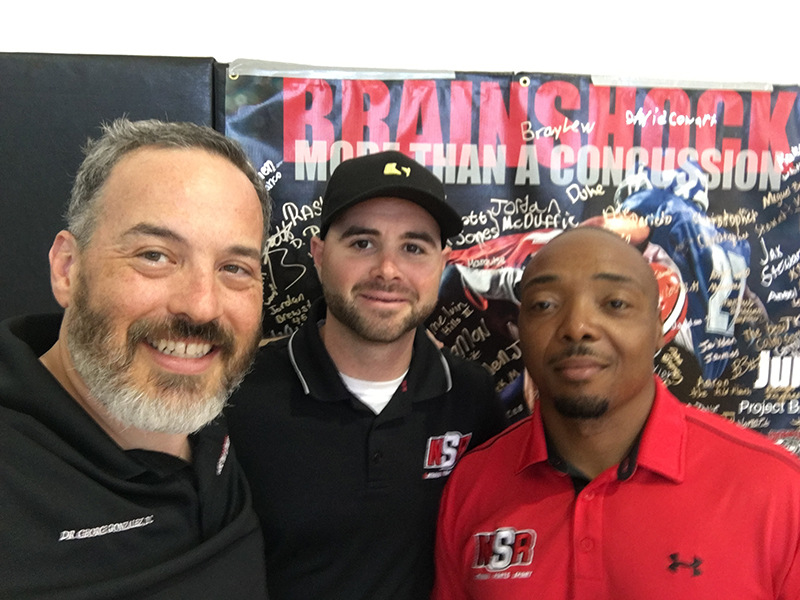 (Founder of Brainshock and the Quantum Neurology technique, Dr. George Gonzales, DC with the crew from National Sports Report – Joshua and Warren.
Special Thanks to Dr. Howard Cohn, DC (Quantum Neurology® Doctor of the Year, Founder of the Cohn Health Institute & Chief Product Officer of SevenPoint2) for providing the doctors with the amazing alkaline shakes, greens, and Recovery with HydroFX® (molecular hydrogen producing tablet and powerful antioxidant) to keep them powered throughout the event. For info on SevenPoint2 supplements, click here.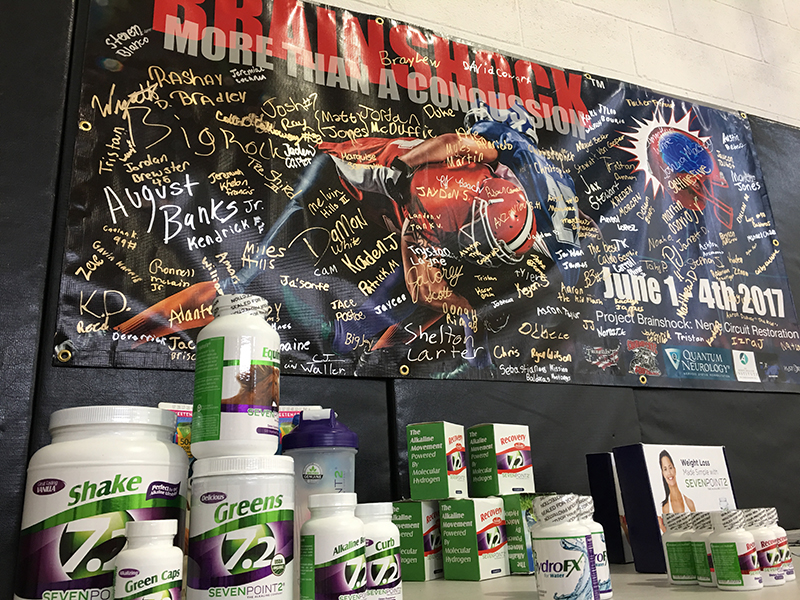 We hope that the efforts of BrainShock™ at the All American True Talent Sports Games hit home to all the athletes, parents, coaches, and organizations that care about the future of football and all contact sports. Let's save the game of football and keep our athletes safe with nerve testing and rehabilitation.
For more information on Quantum Neurology® visit:
http://www.quantumneurology.com
http://www.nervehealth.com
https://brainshock.com